Sandringham Hot Tub™
The Sandringham Hot Tub™️ is an all seated spa which has been designed especially so there is a different massage in every seat. The 6 - 7 seater is both perfect as a social hub and for high quality hydrotherapy with powerful massage seats for everyone, no matter how small or tall. With a combination of comfortable jacuzzi massage therapy seats and contoured hydrotherapy seating, you can relax, soothe aching muscles or party with family and friends by having your own hot tub jacuzzi at home.



Designed in the UK the Sandringham Hot Tub™️ has the very latest Touchscreen Balboa® controls and most effective hot tub filtration, creating the cleanest hot tub water - in fact, all of our hot tubs are installed with our only hot tub to clean itself™️ technology.

We've included amazing lit waterfalls, photo sensor cabinet lighting and colour changing perimeter and underwater lights which create an ambience that makes this a perfect social hot tub or a hot tub for all of the family to enjoy.



Our VibroZone™️ Bluetooth surround sound system hot tub music system is included and all British Hot Tubs with Bluetooth music are also installed with a WiFi connectivity option to connect to a Smartphone to control your hot tub through cloud technology.



With a unique and a different massage experience in every seat, the Sandringham Hot Tub™️ is popular with all of the family. We've crafted wrap around massage seats, unique relaxing chaise lounge style bench seats, higher tiered non-slip entry steps and lower body submersing Massage Zones™️. With the added bonus of drinks holders, the Sandringham Hot Tub™️ combines the class of à la carte massage with an extensive buffet of hydrotherapy reflexology for all muscle groups.



Please look at our 'unique features' tab and find out for yourself that we have the best quality hot tubs in the UK. Also, click our installations tab to see our amazing collection of hot tub installations and why British Hot Tubs can claim to manufacture Britain's Best Built Hot Tubs.
| | |
| --- | --- |
| Seating Capacity | 6 Adults |
| Jets | 113 |
| Dimensions | 229 x 191 x 92 cm |
| Pumps | 2 x 3HP |
| Estimated Monthly Running Cost | £ 28* |
FINANCE FROM
£81 pcm
from 10% minimum deposit
FINANCE OPTIONS
Buy Now Pay 2021
0% Finance
Low APR Finance
FULL SPECIFICATION
Specifications
| | |
| --- | --- |
| Seating Capacity | 6 Adults |
| Jets | 113 |
| Dimensions | 229 x 191 x 92 cm |
| Pumps | 2 x 3HP |
| Weight Dry | 304 kg |
| Volume | 1046 Litres |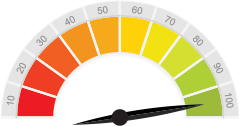 ESTIMATED MONTHLY RUNNING COST
£ 28*
* Energy usage is estimated using average global energy rates and based on hot tubs with average filtration cycles and common daily usage. For general reference only. Spa equipment, features, upgrades, environment, insulation variations along with duration/frequency-of-use can alter provided estimated energy costs.
Features
| | |
| --- | --- |
| Silver White Marble | |
| Solid Zone - Pressure Treated Frame | |
| Steel Reinforced Spa Acrylic | |
| Anti-Slip Textured Floor | |
| Solid Zone | |
| Solid Zone - Base | |
| Thermal Sealed Ultra Locking Cover | |
| Vinyl Synthetic Cabinet | |
| Eco Zone Insulation 1 | |
| Eco Zone Insulation 2 | |
| Eco Zone Insulation 3 | |
| Massage Zones | |
| Shiatsu Massage Nodules | |
| Fibro Zone Massage | |
| Gyro Zone Massage | |
| Sport Zone | |
| Power Zone Massage | |
| Tactile Therapy | |
| Foot Relief Zone™ | |
| Comfy Zone | |
| Large Footwell | |
| 7 person | |
| Magnetic Cabinets | |
| Clear Zone Programmable Filtration | |
| Balboa Luxury Touchscreen Control Panel | |
| Programmable Filtration | |
| Vibro Zone Bluetooth Music System | |
| Zen Waterfalls - Waterfall Blade | |
| Zen Zone Waterfalls | |
| Zen Zone Underwater Lighting | |
| Easy Access For Servicing | |
| Wifi Ready | |
| Volcano Jet and Diverter Valve | |
| Self Cleaning Blaster Jet | |
| Immersed Jet Chambers for Maximum Comfort | |
| High Pressure LX Massage Pumps | |
| 40 Jet Rain Shower Seat | |
| 2 x 3HP High Power Hydrotherapy LX Pumps | |
| Numerous Variety of Seating Options | |
| Water Diverters to Every Seat | |
| Turbo Massage Controls | |
| Luxury Pillows | |
| Neck Jets | |
| Safe Skimmer | |
| Freeze Protection | |
| Easy Access Plumbing | |
| Corrosion Resistant Balboa Heater (3 kW) | |
| Fast Flow Refill Drain | |
| Elegant Seating Designs | |
| Absolute Sealed Ribbed Solid Pipes & Clasp Plumbing | |
| Chemical Start-Up Pack optional at £65 | |
| Midnight Opal Shell Colour | OPTION |
| Sunset Shell Colour - optional at £155 | OPTION |
| Mayan Copper Shell Colour - optional at £155 | OPTION |
| Ocean Wave Shell Colour - optional at £155 | OPTION |
| White Pearlescent - optional at £155 | OPTION |
| PureZone O3 Water Care System optional at £395 | OPTION |
| PureZone PLUS Purification System - optional at £595 | OPTION |
| Clean Zone Self-Dosing System - optional at £375 | OPTION |
| Vibro Zone PLUS Music Surround Sound System - optional at £695 | OPTION |
| Zen Zone Aromatherapy - optional at £95 | OPTION |
| Zen Zone - Cabinet Corner Lighting - optional at £295 | OPTION |
| Zen Zone - Cabinet Lighting - (Prime and Premium Range) - optional at £495 | OPTION |
| Zen Zone Lighting Plus - optional worth £295 | OPTION |
| Play Zone - optional at £95 | OPTION |
| Kozy Zone - Warm Storage Compartment - optional at £495 | OPTION |
| Weather Zone(spa bag) - optional at £125 | OPTION |
| Control My Spa Smartphone Remote Control - optional at £395 | OPTION |
| Enviro Zone ('Heat Pump Ready')- optional at £295 | OPTION |
| CoverMate Freestyle | OPTION |
| Hydraulic Cover Lifter | OPTION |
| Cover Lifter | OPTION |
| Safe-T-Rail | OPTION |
| Spa Booster Seat | OPTION |
| 2 Tier Steps - optional at £125 | OPTION |
| Hot Tub Delivery and Installation - optional at £395 | OPTION |
REVIEWS
Sandringham Hot Tub™
Wonderful service and great advice. Sales Team are a credit to your business. We bought the Sandringham Hot Tub™️ and have had lots of happy times using it. Bought in London
Sandringham Hot Tub™
You handled everything from start to finish. Lovely hot tub with steps in and nice comfy seating. The gazebo was in with the price and you made us a nice new deck. Smashing job. Bought in Warwickshire
Sandringham Hot Tub™
The spa looked lovely in your showroom with a Peroni and looks even better in our garden with lights at night. Loads of power and different massage jets. Suits everyone in the family and plenty of room. Very satisfied. Bought in Staffordshire
Sandringham Hot Tub™
Five Stars all round. No complaints and my expectations were surpassed. I got everything I needed including the new aromatherapy and Cleanzone system which was a bonus. The spa is fabulous and we love the seating ararngements. Bought in Stoke
Sandringham Hot Tub™
Coming up for our first annual service and still love our spa. We bought the Sandringham Hot Tub™️ because of the variety of seating for our friends and family. Bought in Warwickshire
Sandringham Hot Tub™
This was perfect for our cabin.The Filtration system was what we wanted as it was far better that all the others we had seen and looked online at. Great advice and super all in package price. Bought in Cambridge
Sandringham Hot Tub™
Love the seats and loads of headressts were important to us. Everyone loves the steps into the spa. Great aftercsre from the girls. Bought in Lincoln
Sandringham Hot Tub™
I liked the way the children could get in and out very easily and the steps were a nice seat height. That left the rest of the spa for us and the bucketed style seats give us all our own space. It was new at the time and I'm glad we chose it. Bought in St Albans
Sandringham Hot Tub™
Loved the layout out the Sandringham Hot Tub™️. Perfect for us and it had the external filtration we wanted. So much easier to look after that all the others we comparded to. Bought in Coventry
Sandringham Hot Tub™
We had the Sandringham Hot Tub™️ You did us a great dea. The hot tub is a proper hot tub and it's something we didn't focus on at the time. I'm so glad for the advice you gave us. We do use the hot tub more than we thought-the whole family use it. because of the seating layout we even use it together which is something i had not anticipated. Bought in Cambridge