Windsor Hot Tub™
Our 6 - 7 person Windsor Hot Tub™️ has been our best selling hot tub for 20 years. We guarantee that the Windsor Hot Tub™️ will be the perfect hot tub for all of the family because this all seated hot tub has a variety of seats for everyone, no matter how small or tall. With a combination of comfortable jacuzzi massage therapy seats and contoured hydrotherapy seating, you can relax, soothe aching muscles or party with family and friends by having your own hot tub jacuzzi at home.



Designed in the UK the Westwood Hot Tub™️ has the very latest Touchscreen Balboa® controls and most effective hot tub filtration, creating the cleanest hot tub water - in fact, all of our hot tubs are installed with our only hot tub to clean itself™️ technology. It's also a fully insulated hot tub with the lowest running costs.

We've included amazing lit waterfalls and colour changing perimeter, photo sensor cabinet lighting and underwater lights which create an ambience that makes this a perfect social hot tub or a hot tub for all of the family to enjoy.



Our VibroZone™️ Bluetooth surround sound system music system is included and all British Hot Tubs with Bluetooth music are also installed with a WiFi connectivity option to connect to a Smartphone to control your hot tub through cloud technology.



Everyone can choose their favourite seat and relax in the Windsor Hot Tub™️ party hot tub with either a unique and different hot tub massage per seat or by diverting the flow to a central fusion of water which creates a funky typhoon jet in the centre of the hot tub. With the added bonus of drinks holders, the Windsor Hot Tub™️ is the ultimate in enjoying at home indulgence with best friends; we've created the perfect aquatic party booth complete with VIP treatment which delivers hydrotherapy excellence without having to leave your own home.



Please look at our 'unique features' tab and find out for yourself that we have the best quality hot tubs in the UK. Also, click our installations tab to see our amazing collection of hot tub installations and why British Hot Tubs can claim to manufacture Britain's Best Built Hot Tubs.
| | |
| --- | --- |
| Seating Capacity | 6 Adults |
| Jets | 111 |
| Dimensions | 207 x 207 x 92 cm |
| Pumps | 2 x 3HP |
| Estimated Monthly Running Cost | £ 28* |
FINANCE FROM
£87 pcm
from 10% minimum deposit
FINANCE OPTIONS
Buy Now Pay 2021
0% Finance
Low APR Finance
FULL SPECIFICATION
Specifications
| | |
| --- | --- |
| Seating Capacity | 6 Adults |
| Jets | 111 |
| Dimensions | 207 x 207 x 92 cm |
| Pumps | 2 x 3HP |
| Weight Dry | 424 kg |
| Volume | 1251 Litres |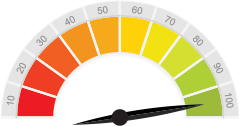 ESTIMATED MONTHLY RUNNING COST
£ 28*
* Energy usage is estimated using average global energy rates and based on hot tubs with average filtration cycles and common daily usage. For general reference only. Spa equipment, features, upgrades, environment, insulation variations along with duration/frequency-of-use can alter provided estimated energy costs.
Features
| | |
| --- | --- |
| Silver White Marble | |
| Solid Zone - Pressure Treated Frame | |
| Steel Reinforced Spa Acrylic | |
| Anti-Slip Textured Floor | |
| Solid Zone | |
| Solid Zone - Base | |
| Thermal Sealed Ultra Locking Cover | |
| Vinyl Synthetic Cabinet | |
| Eco Zone Insulation 2 | |
| Massage Zones | |
| Shiatsu Massage Nodules | |
| Fibro Zone Massage | |
| Gyro Zone Massage | |
| Sport Zone | |
| Power Zone Massage | |
| Tactile Therapy | |
| Foot Relief Zone™ | |
| Comfy Zone | |
| Large Footwell | |
| 8 person | |
| Magnetic Cabinets | |
| Clear Zone Programmable Filtration | |
| Balboa Luxury Touchscreen Control Panel | |
| Programmable Filtration | |
| Vibro Zone Bluetooth Music System | |
| Zen Waterfalls - Waterfall Blade | |
| Zen Zone Waterfalls | |
| Zen Zone Underwater Lighting | |
| Easy Access For Servicing | |
| Wifi Ready | |
| Volcano Jet and Diverter Valve | |
| Self Cleaning Blaster Jet | |
| Immersed Jet Chambers for Maximum Comfort | |
| High Pressure LX Massage Pumps | |
| 40 Jet Rain Shower Seat | |
| 111 Luxury Massage Jets | |
| 2 x 3HP High Power Hydrotherapy LX Pumps | |
| Numerous Variety of Seating Options | |
| Water Diverters to Every Seat | |
| Turbo Massage Controls | |
| Luxury Pillows | |
| Safe Skimmer | |
| Freeze Protection | |
| Easy Access Plumbing | |
| Corrosion Resistant Balboa Heater (3 kW) | |
| Fast Flow Refill Drain | |
| Elegant Seating Designs | |
| Absolute Sealed Ribbed Solid Pipes & Clasp Plumbing | |
| Chemical Start-Up Pack optional at £65 | |
| Midnight Opal Shell Colour | OPTION |
| Sunset Shell Colour - optional at £155 | OPTION |
| Mayan Copper Shell Colour - optional at £155 | OPTION |
| Ocean Wave Shell Colour - optional at £155 | OPTION |
| White Pearlescent - optional at £155 | OPTION |
| PureZone O3 Water Care System optional at £395 | OPTION |
| PureZone PLUS Purification System - optional at £595 | OPTION |
| Clean Zone Self-Dosing System - optional at £375 | OPTION |
| Vibro Zone PLUS Music Surround Sound System - optional at £695 | OPTION |
| Zen Zone Aromatherapy - optional at £95 | OPTION |
| Zen Zone - Cabinet Corner Lighting - optional at £295 | OPTION |
| Zen Zone - Cabinet Lighting - (Prime and Premium Range) - optional at £495 | OPTION |
| Zen Zone Lighting Plus - optional worth £295 | OPTION |
| Play Zone - optional at £95 | OPTION |
| Kozy Zone - Warm Storage Compartment - optional at £495 | OPTION |
| Weather Zone(spa bag) - optional at £125 | OPTION |
| Control My Spa Smartphone Remote Control - optional at £395 | OPTION |
| Enviro Zone ('Heat Pump Ready')- optional at £295 | OPTION |
| CoverMate Freestyle | OPTION |
| Hydraulic Cover Lifter | OPTION |
| Cover Lifter | OPTION |
| Safe-T-Rail | OPTION |
| Spa Booster Seat | OPTION |
| 2 Tier Steps - optional at £125 | OPTION |
| Hot Tub Delivery and Installation - optional at £395 | OPTION |
REVIEWS
Windsor Hot Tub™
I drive by your showroom everyday so I knew where to buy from when I was ready. The advice i was given and the deals you had on compared to other brands around was too good to miss. There was more of everything for the money and just incase it was to good to be true I knew where you were if i had problems. Bought in Leicester
Windsor Hot Tub™
I had looked at all the other compamied omline and found lots of deals to good to be true in the end. My neighbour recommended you and restored my faith that it was not a seedy industry. You gave me all of the information I needed to decide which hot tub was best for the family and we chose the Windsor Hot Tub™️ spa. Bought in Essex
Windsor Hot Tub™
We saved for the Windsor Hot Tub™️ because we knew what we wanted. Then I had to wait until I'd had the baby before I could use it. It was well worth it and although I don't sit in the seats with the most jets, I love the higher seats where you can cool out. We often finish the night off when we've had a dinner party by relaxing with music and only the waterfalls on. Bought in Bristol
Windsor Hot Tub™
About time reviews appeared on hot tubs. There are so many contradicting advisory sources. Definitley insualtion and commercial filtration in my opinion. I spent a dew thousand pounds to show my commitment to this and have no regrets. Bought in Lincoln
Windsor Hot Tub™
So many comapmies online selling cheap to good to be true hot tubs. I looked at all the videos, did research and went with you guys. There was no lies or truths stretched. Your spas are exactly as you say they are and so what you say. No play on words or tech speak to think its better than it is. I have to say all the others online are clouding the real truth that they are cheap and do a it looks good but the truth is it wont last or have any good internals. Bought in Warwickshire
Windsor Hot Tub™
Great for the long winter nights and dark mornings. Nice to sit with no jets on. Even the seats without jets provide a nice experience sitting in the hot water while the cold wind chills my shoulders and face. Best purchase I've ever made and I have really appreciated having it. Bought in Derby
Windsor Hot Tub™
I didn't want to buy from any online store as I am away a lot and I didn't want issues for my wife to deal with. She has her friends around alot and wanted to treat them to her own spa days, that's why we went for seats. i wanted the higher version but went for the lower one because of access. We went with you because of all the information you provided and it made it very clear what to have and look out for when bying a sp, from you or anyone else. Bought in Cambridge
Windsor Hot Tub™
Here is my review. The advice you gave after asSterling Hot Tub™️ me what it was I was looSterling Hot Tub™️ for has turned out to be spot on. The running costs, how we use our hot tub and ease of cleaning is just as you said. Bought in Stafford
Windsor Hot Tub™
Excellent service and very polite staff. We nearly missed you and you have a nice business going on there. We chose the 7 seater so all of the family could use it. We chose the British Hot Tubs Spa because ot the superior filtration and water care. Thank you. Bought in Nottingham
Windsor Hot Tub™
We've had our Windsor Hot Tub™️ a while now after we sold our last not insulated spa on ebay. We knew we didn't want to buy rally cheap and a deal to good to be ture. Always the case when you do it always is!! You guys gave me good advice andeverything I needed to make a sound choice. Bought in Nottingham